Robert McKinley Named Top 100 High Stakes Litigator
Lauletta Birnbaum partner Robert McKinley was selected as one of the nation's Top 100 High Stakes Litigators this year. For initial consideration, attorneys must have litigated (for either plaintiff or defendant) a matter (1) with at least $2,000,000 in alleged damages at stake or (2) with the fate of a business worth at least $2,000,000 at stake (i.e. bet-the-company litigation valued in excess of $2,000,000). Once a candidate has been identified, they are carefully screened to determine that they meet the minimum requirements as a "High Stakes Litigator" through third-party research and analysis. Finally, candidates who are still eligible are further assessed using proprietary algorithms and multiple criteria including the attorney's lifetime legal achievements, professional experience, significant case results and/or verdicts, peer reputation, and client satisfaction, to name a few. Congratulations to Rob on this prestigious achievement.
Click here to view the entire Selection Methodology.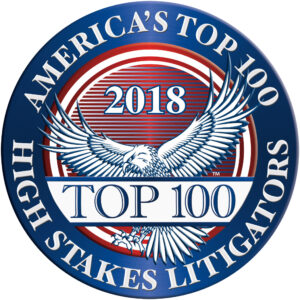 News from Lauletta
COVID-19 & The Workplace
March 19 2020 - With the rapidly developing situation surrounding COVID-19/Coronavirus, many employers have been left wondering how to navigate their operations from an employment practices perspective.  Naturally the primary consideration is to protect the health and safety of employees and customers; however, business owners are also faced with t...
Sarah Cohen Becomes Member
Lauletta Birnbaum, LLC is excited to announce that Sarah Cohen has been named a member of the firm effective March 1, 2020. Cohen has spent the last several years honing her skills as an associate in Lauletta Birnbaum's Litigation Department. Cohen focuses her practice on business litigation – she has guided corporations, start-ups, and individuals...
Business world braces for impact of Coronavirus
The coronavirus (COVID-19) has now spread to at least 90 countries, including the United States — with two presumed cases in New Jersey.  This novel virus is already having an impact on various types of commercial contract provisions such as party's obligation to perform and, specifically, force majeure provisions. These are and will remain i...